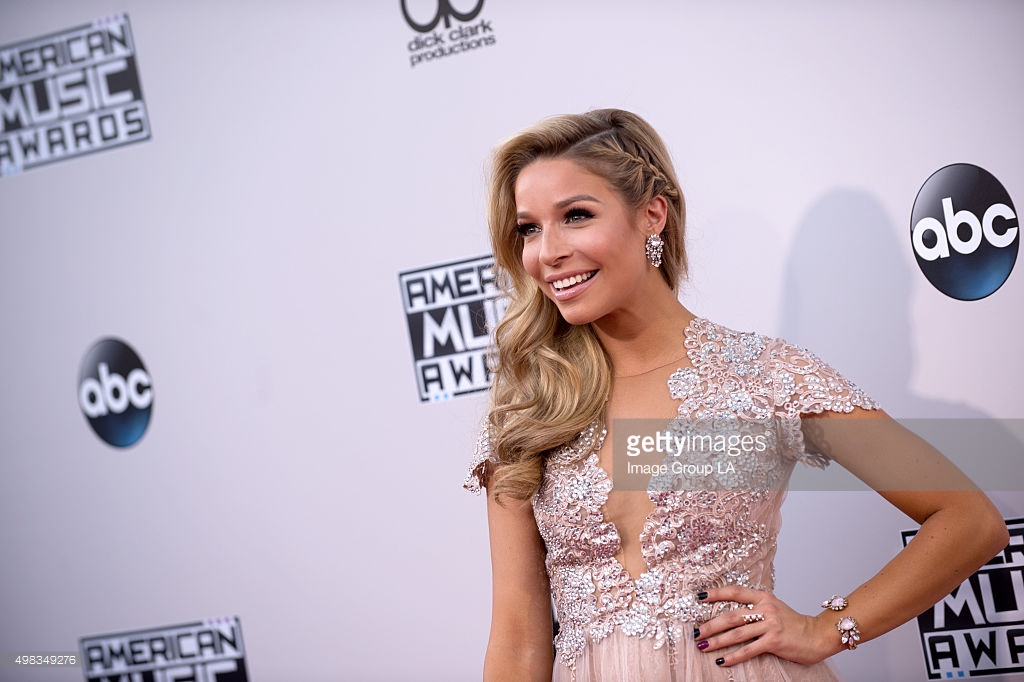 3 Month Check-up
Posted on
December 14, 2015
Hey guys!
So I've had about 3 months in my new "civilian life" and so far, so good!
Between my move to LA, scheduled appearances, lots of golf, new beginnings (read: starting new netflix shows), transitions, and catching up on all of the pizza I passed up on last year, I haven't had much chance to write.
But now that I'm fairly settled in and it's that time of year when we all reflect on things, I'm excited to share some of my most recent stories and life lessons.
Had my life taken a different path, right now I would probably be finishing up with my first set of law school finals. However, life has its own plan and I chose to embrace that and throw caution to the wind. I've since realized that while your dreams seem glamorous, upon actual execution, this stuff is hard!
A few months into my year as Miss America, I made a decision to postpone furthering my education and instead chose to pursue an entertainment career in Los Angeles after passing on the crown. Hey, school will always be there but these opportunities are fleeting… so it's best to strike while the iron is hot, right?
So here I am in sunny LA. I have an apartment that I love, a wonderful support system and I'm keeping busy with work and appearances. In November, I had my first on camera red carpet hosting opportunity at the American Music Awards! It was exciting to be chosen for this role because of what "just Kira" had to offer—no sparkly crown required!
But…LA has a way of making even the most confident person feel doubtful. Throughout my entire year as Miss America, I took every opportunity I could to underline the importance that "being yourself" is enough, regardless of your goals. That's what got me to the crown and led me to where I am today. I willingly admit that over the past three months however, there have been times when I've looked in the mirror and asked myself, "am I enough? Is being "just Kira" going to cut it?"
As a result, I've attended many events and have measured myself against those around me. I painstakingly curated what I thought was the perfect outfit, only to arrive somewhere and not have confidence in my choice, caring so much about what others might think. And, although I've had some amazing moments here, there have been some challenging times–times that had me second-guessing my decisions.
I've met so many people since arriving in LA and have experienced some great networking opportunities. During one of those meet and greets, I had what I thought was a fabulous conversation with some people who are influential in the entertainment industry. Afterwards, I stopped in the restroom before leaving the event. Apparently the folks I had been speaking with thought that I had left. They didn't realize I was just around the corner and overheard them talking rather loudly about me–criticizing and making fun.
Trust me–after my year as Miss America, nothing people say should bother me as I have heard it all. But overhearing it in person hurt more than I could have ever imagined. Especially when I'd felt so confident and positive about our earlier interaction. I left that event as quickly as I could and found myself feeling more beaten down and self-conscious than ever.
Where was the girl that was so proud to be herself and would tell anyone that would listen that this was the key to her success? In that moment, I could make the choice to feel sorry for myself and give up or get such a fire in my belly that I vowed to work harder than ever and hopefully one day make those individuals eat their words. Thankfully, my choice was the latter. I am here to stay and I'm more determined than ever!
So what lessons have I learned over the past three months? I've learned that if someone doesn't like "just Kira", it's their loss. If someone doesn't like my outfit, that's too bad because I love it. If someone thinks my body isn't "where it should be", than they have issues, not me. And for those who actually take time out of their day to post something mean online or behind my back, than …I feel sorry for them.
I am making the choice to be happy with who I am–to be successful, to be confident, and to believe in myself even if others don't. No one is going to hand me my success–it's up to me to go out and make it. And I'm making the choice to do just that.