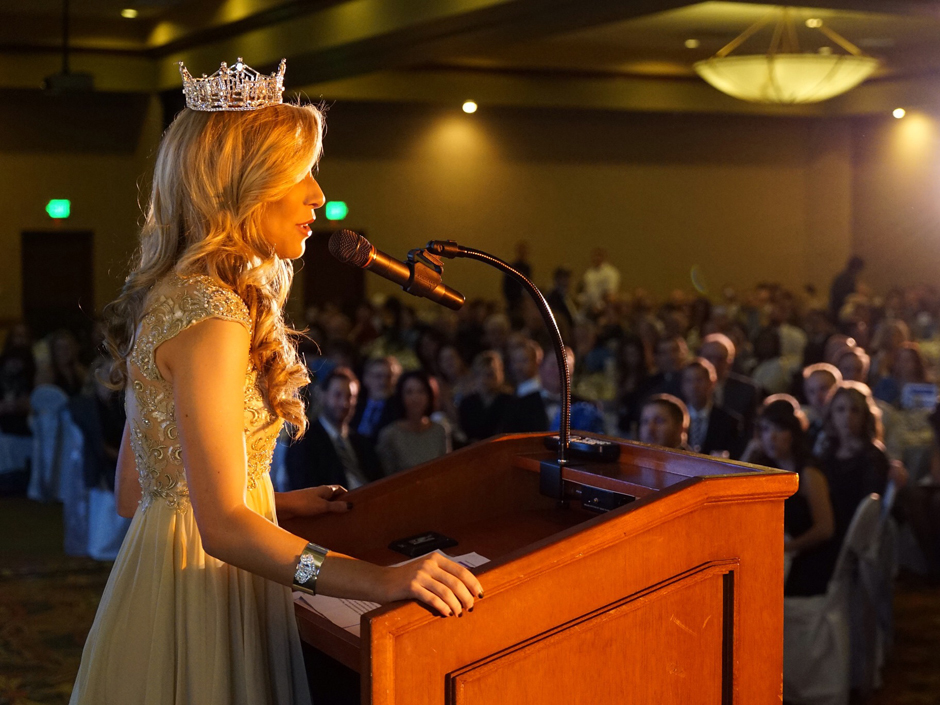 Looking back on my year of service
Posted on
September 5, 2015
It's hard to believe that this will be one of my last blog posts as the reigning Miss America. At this point, it seems only natural to reflect back on the year and all that has happened.
Without a doubt, this has been the most pivotal year of my life. The doors that open as a result of being Miss America are unprecedented and the opportunities and exposure are very unique to this experience. After hundreds of appearances, I can talk to anyone, for however long, on practically any topic.
I've learned how to pack and travel like a pro, adjust to difficult situations, command a room, be flexible, and most importantly, be understanding and kind–even when that's not how you feel inside. I've learned so much about myself and the person that I want to be. As I get closer to passing on this opportunity to the next deserving young lady, I can't help but be proud of an amazing year.
My first month as Miss America was difficult; the scrutiny the public and media puts on you is not for the faint of heart! I think anyone who follows Miss America can agree on that. I had one of the hardest transition periods of any Miss America ever. But through hard work, persistence, and lots of love from my friends, family, and MAO, I got through it and was able to emerge on the other side as a much stronger individual.
The saying about "putting pressure on coal and making it a diamond" really rang true in my case. I believe I honestly became a better Miss America having lived through that, and although it was the hardest thing I have ever had to do, I was able to move on to have a very successful and gratifying year as Miss America. I am very proud of what I accomplished this year.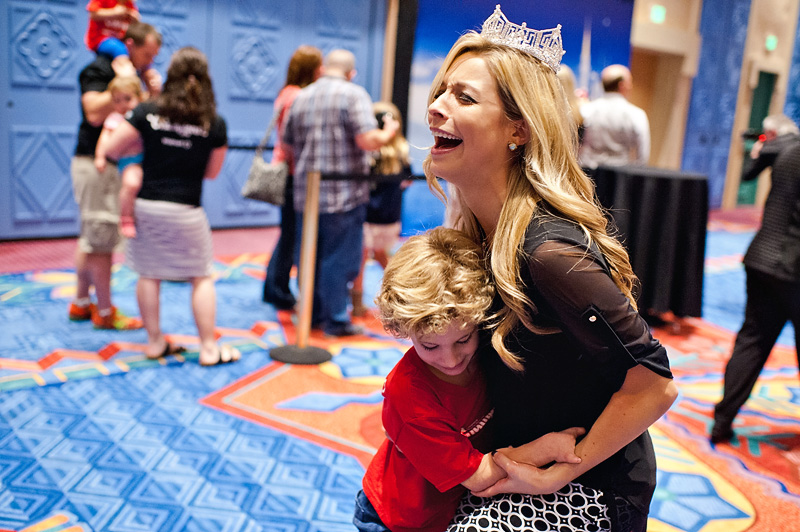 Probably one of the best examples of that was my role as the National Goodwill Ambassador for Children's Miracle Network Hospitals, where I was able to spend time with some pretty incredible kiddos and their families. This was one of the greatest blessings bestowed upon me throughout this entire year. There is nothing like walking into a CMN Hospital and being met with smiles, hugs, and laughter all because you are there with your sparkly hat and a positive disposition.
The relationships I formed with these families are so valuable to me and I am so thankful that whether I am Miss A or not, they will continue to be in my life. A special shout-out to all of the Champion families and of course to my best bud for life, Nathan Ferrell, his parents Jay and Amber, and his two older sisters, Abby and Emma. The Ferrell's are a perfect example of how positively CMN Hospitals can affect the lives of not only sick kids everywhere, but their families as well.
Nate is 7 years old and has mitochondrial disease, but that doesn't stop him from playing the violin, living a very active lifestyle, and working on his lifelong dream of becoming the band conductor for the Florida Gators! He is the light of my life and who knew that a seven year old would be the one to steal my heart. Despite any challenge, Nate's family rises to every occasion and they are the kindest, most genuine, and simply the best people I know. I look at them as role models and I only hope to be half as good a parent as his parents are one day.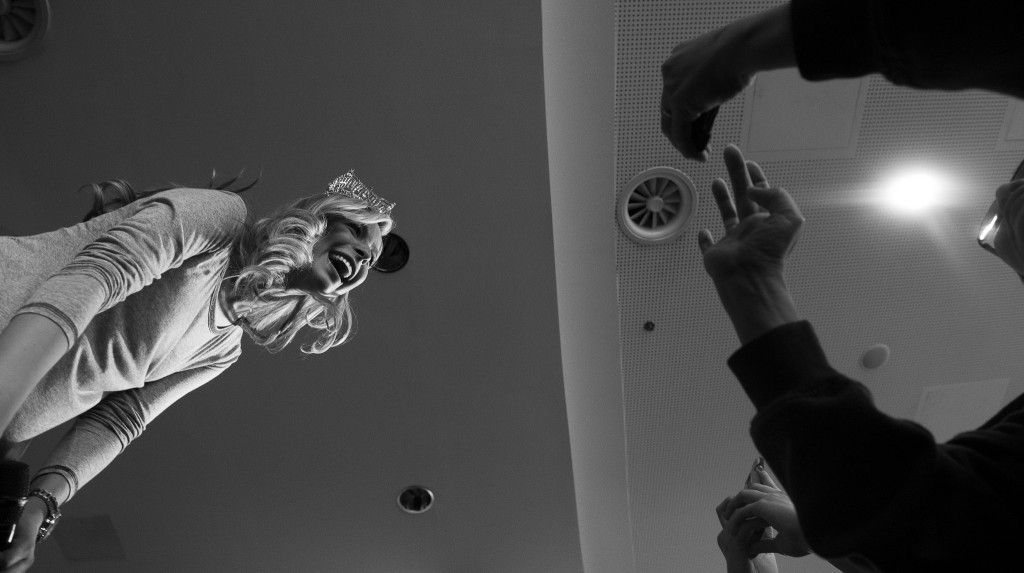 The opportunities that being Miss America provides in terms of furthering my personal platform are absolutely incredible. When I first chose my platform, I didn't realize the strength of my choice and what it might mean to thousands of other people. As a result of the experiences I've had this year promoting "Love Shouldn't Hurt, Protecting Women Against Domestic Violence," I will be able to continue a very long path of advocacy beyond the crown. I look forward to carrying on my work with various DV prevention organizations, especially Safe Horizon. The amazing staff at Safe Horizon is like family to me. Together, we were able to launch the #PutTheNailInIt campaign, which has garnered over 22 million impressions via Instagram and Twitter. Through #PutTheNailInIt, we have encouraged individuals to paint their ring finer nails purple in order to raise awareness for the cause and to donate to make that advocacy work happen.
Earlier this year, I was honored by Safe Horizon with their "Voice of Empowerment" award, and because of my platform, I have visited thousands of women in shelters all across the country from Denver, CO to Ludington, MI to Kansas City, MO and everywhere in between. The timing of all this could not have been more perfect as I entered onto the national stage just as Domestic Violence was entering the national spotlight as well. I'm a firm believer in everything happening for a reason. It was truly a case of "right time, right place"
Throughout the organization's 95 year history, Miss America has been a part of the fabric of American patriotism. Because of that, she is lucky enough to be attached to some of our country's most patriotic individuals, the United States Military and the USO. The experiences I had with the military this year truly put my life into perspective. Without question, the greatest part of my year was getting the opportunity to travel abroad with the Vice Chairman of the Joint Chiefs of Staff, Admiral James Winnefeld, and an incredible cast to visit our troops abroad. Not having come from a military background, when I first started working with the USO I was a bit uneasy. What should I say? How should I act? I had never visited a military hospital before or even a USO Center. However, after my first visit, all those worries melted away and working with the military became what I most looked forward to. It has truly been an honor to serve those who serve and I am so thankful for their service. Miss America wouldn't exist were it not for their valor, bravery, and sacrifice.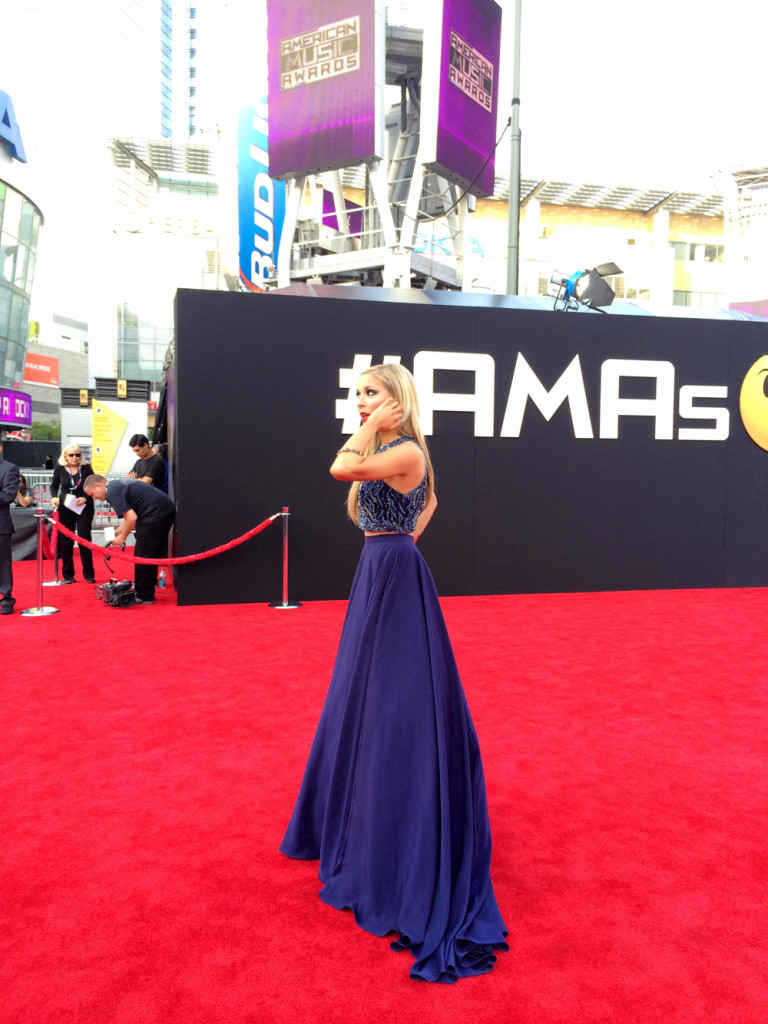 Never in a million years did I think I would ever walk the red carpet at the American Music Awards, not to mention the Billboards, the ACMs, and the American Country Countdown. Oh, and there was also that time that Ryan Seacrest interviewed me live in Times Square on New Years Eve! Dick Clark Productions has done so much for the Miss America brand this year, from social media integration to press tours to red carpet events. The list goes on and on and I am so thankful for all of these memorable experiences! The next Miss America has SO much to look forward to because the partnership will only get better as Miss America continues to grow. There were several moments at Dick Clark events this year that I looked at myself in the mirror and said, "OMG is this actually happening!?!?!?" It's been truly life changing and a dream come true. I can't wait to see what they come up with next.
At this point last year, I was halfway through my Miss America competition experience and having the time of my life. As people continue to ask me questions about my Miss A experience, the year I've had, and how I feel about moving on, I've been able to reflect and remember why I was able to be successful at Miss America— pure joy. Ethereal joy is the key to either becoming Miss America or, in the least, having an amazing experience competing at Miss A. No pressure, no second-guessing, no drama…just flat-out fun and being ecstatic to simply be among the 52 women vying for the title.
I remember walking on the stage each night, truly believing to my core not that I would become Miss America, but that I already was Miss America. Regardless of the outcome, I knew that I had been 100% myself throughout the entire process, and no matter how I placed, I had done my best and gave it my all while maintaining my own identity. In my eyes, I had already won.
At the end of the day, a pageant is just that: a pageant. If the crown is not in your destiny, that is ok. Do not let the crown or any other goal define you. What does define you is how you react in difficult situations and how you take challenges and turn them into glimmering moments of success. Remember, YOU ARE ENOUGH. The person you are on the inside is who will carry you through life's most trying tasks. No amounts of makeup, rhinestones, or pretty dresses will ever make up for what is truly important from within.
I wish all of the Miss America contestants all the luck and joy in the world as they enter into competition week! Relax, have fun, and let it rip. Every single one of you has Miss America living in your heart. It's up to you to let America see it!