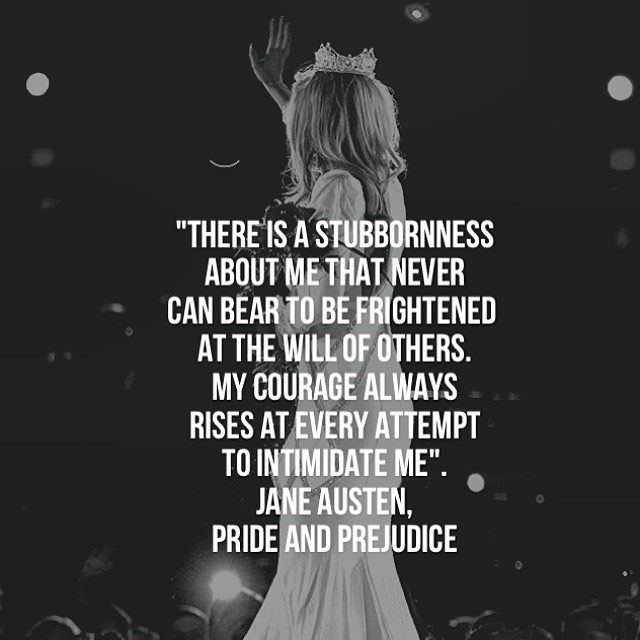 Taking Back My Narrative
Posted on
September 23, 2014
I must've aged 10 years over the past 24 hours.
I've said it before, but there is nothing you can do to truly prepare yourself for actually being Miss America. Not until you live it do you understand the challenges that you will have to face and what you must do to overcome them.
Over the past 24 hours, I have experienced cyber-bullying, hatred, and judgment unlike ever before. People write you off at a moment's notice, simply rejoicing in the fact that you might've done something wrong.
But only he who has not sinned can throw a stone at me, and I believe we are hard-pressed to find that sort of person anywhere.
The best decision I've made in all of this was to tell the truth. When I first found out about all of this, I wanted to crawl under a rock and never come out, hoping that it would just go away. But of course it didn't, and that's just not what Miss America does. Miss America faces things head on. She leads by example and remains honest and forthcoming. That is what I have chosen to do. No matter how much my narrative has been ripped away from me, I have to maintain my integrity and be Miss America through it all.
The hardest question I was asked today during my interview on Good Morning America was not about the allegations or the actual circumstances surrounding my termination from Alpha Phi, but having to respond to the question of what little girls might think absolutely broke my heart.
Those that know me well know I love kids more than anything. My little brother is eight years younger than me and has taught me to be like a second mom to him.
I hope that through my year as Miss America, I can show people, especially young girls, that it's ok to make mistakes. Almost every single successful person has made them and has been able to overcome, because frankly, that is reality. I want to now use my experiences to continue perpetuating positivity. You'll see me this year teaching little girls about healthy relationships, because I have seen firsthand what unhealthy relationships can do and what they look like and can speak to that subject from my heart.
I will speak with young women entering college about what to look for in both a sisterhood and an intimate partner in terms of potential dishonest or abusive behavior as I have also lived this and can speak to the subject from my heart.
Most of all, my goal as Miss America this year is to elevate women on a broader scale by encouraging women to help one another instead of tearing each other down, by advocating for equality on every level and making women's issues into non-issues.
Lastly, I'd like to take this opportunity to thank everyone who has been so supportive during this time. Thank you for every encouraging text, phone call, and email, all letting me know that I am loved and supported. Of course, special thank you to the Miss America Organization for standing behind me and guiding me through this unfamiliar territory and to my family for being my strength when I needed it the most.